Energy needs are a huge part of our daily lifestyle and that's why it is often frustrating when something goes wrong with your energy supply. It can lead to a lot of wasted time and a buildup of stress. Similarly, you could also be stuck with ongoing issues with your energy supplier. They could be overcharging you or not providing you with a proper service, leaving relations strained between you and your supplier. If that's the case, then the best thing to do is file a complaint. Here are a few ways you can do just that:
Complaining to your energy supplier

Before reaching out to a higher authority, it's best to first contact your energy supplier, if you find something wrong with your supply. Ideally, a quick phone call can help you solve a simple problem. It's good to note down the time and date of your phone call, along with the name of the person who took the call and what you spoke about. This helps in case there is a need to reference the call at a later date.
However, if the matter is such that a phone call cannot solve it, it's better to reach out with an email or letter. The email should include:
Your name and account number
All the problems you are facing
Your desired solutions
Who you will reach out to if the problem is not solved and when you want a reply.
Also remember to attach relevant documents like copies of bills, that can add further weight to your case.
A letter or email is also a foolproof record of your complaint, which you could easily show if needed at a later date. Using a recorded delivery service would also help you have proof of when the letter was sent and received.
Get Rid of Multiple Suppliers! Get a Dual Fuel Energy Deals Today
Reaching out to the Citizens Advice consumer service
Citizens Advice is a charity which helps solve the problems resulting in poor service and unsatisfactory customers. If your energy supplier does not give you an appropriate response, contacting the charity is a good way to go.
The first way of reaching out to them is by going through their website . They should have detailed information regarding your rights and what you should do in any given situation. If you need further guidance, you can visit the nearest bureau or talk to an expert through their online chat. The online chat is available on their website from 10 am to 4 pm, Monday to Friday, while the addresses of their bureaus can be found on their Contact Us page. You can also call them over the phone. Unfortunately, because Citizens Advice is a charity, they can't solve your problem themselves. However, they can guide you through the additional steps, such as reaching out to the energy Ombudsman.
Citizens Advice Consumer Service Contact Information:
Complaining to the Energy Ombudsman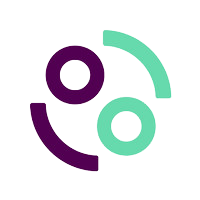 As a last resort, you can reach out to the Energy Ombudsman. They can help you get a response, apology, or explanation from your energy supplier. In some cases, it can also give you a financial award in order to solve your energy problem.
If your energy supplier belongs is one of the "Big Six" (British Gas, EDF, E.ON, npower, ScottishPower and SSE) you can take your query to the Energy Ombudsman sooner than if it were a smaller energy supplier. If your energy supplier is one of the "Big Six" and your complaint hasn't been resolved within eight weeks, then it's better to reach out to the Energy Ombudsman. However, if your energy supplier is a relatively small one, it's better to wait at least 12 weeks before taking action.
Complaining about the Energy Ombudsman
The Energy Ombudsman is an independent body responsible for settling energy disputes. When it reaches a decision, the energy company has to accept it. You have around 28 days to approve the decision, after which you won't be able to take up the matter with the Energy Ombudsman again. If you are unsatisfied with the service or if the person you contacted was rude to you, you can file a complaint through the complaint procedure of the Energy Ombudsman.
How to get the cheapest energy deals in the UK?
Where does Ofgem come in?

Ofgem is a government organization and an energy regulator that ensures that consumer rights are protected. However, it does not get directly involved in disputes. They only monitor the market and make sure that nobody with a license to supply energy is trying to exploit consumers. Ofgem can be reached if you are unsatisfied with the ruling made by the Energy Ombudsman. It's not possible to reach out to Ofgem directly but the Energy Ombudsman can invite you to apply to Ofgem and get a determination on the ruling on your conflict with the energy supplier.
If there are issues with accredited energy comparison websites, then a complaint to Ofgem can also be made. In order to do that you can either email them at [email protected] or call them on 020 7901 7295.
If you think that your energy supplier may be overcharging you and is repeatedly giving you a bad service, it's time to change energy suppliers. Energy comparison sites are an excellent way to compare the many single and dual fuel energy deals available and find the best one for you. Bill-Switchers.com provides you with a robust service and helps you find the cheapest energy supplier in your area. All you have to do is fill out a ten-second form and get your hands on the cheapest energy deal available on the market.