Finding the best energy supplier can be a daunting task, because after all, the market is incredibly saturated with so many energy providers. As a consumer, you need an energy deal which helps you save money and is well suited to your needs. Here are some of the most popular energy suppliers in the UK:
Octopus Energy

(47,626)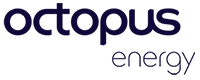 Since its launch in 2016, Octopus Energy has consistently been one of the leading energy suppliers in the UK. They provide green and cheap energy deals in the UK and have won many awards during their long run. They've also reported to have a five-star rating regarding complaint resolution. Octopus have also taken over more than a dozen smaller companies in the space and on average, they see annual growth of around 30,000 new customers.
The supplier has an excellent rating of 92% on review sites such as Trustpilot. They bank on quality customer service and one of the reasons why their consumers are so happy with them is because of their hands-on approach to customer dealings. Octopus are also offering support to their customers during the pandemic, making them reliable and consistent.
Octopus's fixed tariff is one of the cheapest available on the market. The annual plan for this energy supplier is also far less than what you might get with the "Big Six" plans. Switching to Octopus also comes with other benefits. For example, they provide 100% green and cheap electricity and in case of access, they even pay their consumers to use electricity. They also have no exit fees in place, making future switching much easier.
So, the overall mix of consistent quality and customer trust makes Octopus one of the best energy suppliers of 2020. However, one drawback that comes with them is that they have a variety of tariffs to choose from, which can often leave the customer confused.
So Energy

(5,625)
While this supplier is relatively new, they are quickly making a name for themselves in the energy market. They regularly set out to have the most competitive prices and they are always coming up with innovative, cheap deals. One example sees an annual cost of £853, which is very competitive for market standards.
They also inspire customer trust by letting people vote and choose where the supplier will get their renewable energy from. Their customer service is excellent and they have an efficient, user friendly website in place that helps customers navigate through the various deals.
They do have an exit fee in place, however, but it's comparatively lower than what other energy suppliers charge. One drawback is that they can only support second-generation smart meters. Other than that, they are a solid, ethical option for you energy supply.
Ebico

(2,032)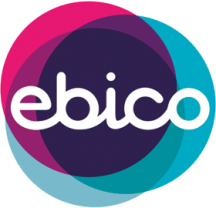 Ebico, a non profit energy supplier, has garnered an excellent reputation over the years for providing energy at cheaper rates. They have a lot of choices in place for UK energy tariffs, allowing consumers to choose what's best suited for them. There is a range of plans offered to customers and there is no exit fee charged.
However, even though the company has been running for several years, there are doubts about its long-term viability among some customers. That's because it doesn't have a huge consumer base. It's also managed by a separate company, named Robin Hood Energy, which raises concerns regarding the quality of their administration, considering the energy plans and account management are not managed by the same brand
People's Energy Company

(4,712)
With a customer base of around 70.000 people, this crowd-funded company was formed back in 2017. They provide fully green energy and also represent a cheaper alternative for the majority of customers. Despite having to downsize their operations during the pandemic, the company still scored strongly on review sites.
One of their goals is to actively work towards lowering energy costs. They offer cheaper green tariffs, and since it's crowdfunded, the customers can have a share in the profits earned. They offer both fixed and variable plans and there is an exit fee in place.
One negative is that the company does not have a fancy website like some of its competitors. It's also not very up-to-date with modern technology. For example, they do not currently include pre-paid plans.
Pure Planet

(14,473)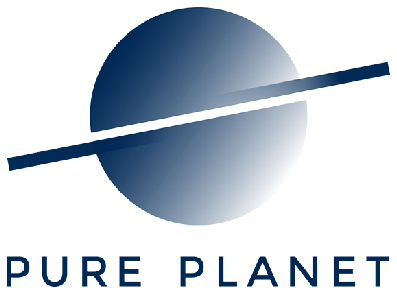 Incorporating user-friendly smart technology, this is a digital-only company and does not have an on the ground office. Despite being relatively new, they have continued to expand rapidly. It has also brought about several innovations - for example, they have a pilot scheme that caters to EV (electrical vehicle) owners. They have also received praise for their efficiency and product research, while also boasting a high rating on review sites.
Offering 100% carbon offset and 100% renewable energy aids the company's goal to work towards a completely sustainable future. It also has one of the cheapest tariffs available on the market for a medium house, with the average cost of £849 per year.
Since they are completely digitized, the processes are usually accurate and efficient. However, there is no customer service available through the phone, so people who are not used to conducting business online may find it hard to adjust.
OVO Energy

(42,375)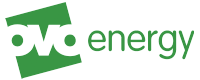 Starting in 2009 as a small company, OVO energy grew rapidly and has since gone on to become one of the UK's biggest energy providers and a huge name in the market. By 2030, it aims to become a carbon net zero energy provider. While it has a variety of plans and tariffs available, it's not the cheapest option on the market, with one of its most popular two-year plans consisting of a price of £1,064 on average, annually.
They have a smooth-flowing website in place and are also big on technology. They have incorporated smart meter plans, along with tariffs for electrical vehicles. They also have an efficient application and online account system in place, along with ample customer service support over the phone. These are the reasons why they are one of the more favoured energy suppliers out there.
Their customer satisfaction rating is also pretty high. However, it's one of the more expensive options. So, if you are planning to cut costs and have a low budget, it might not be the most suitable option. Another drawback is that they don't have too many tariff options available.
Shell Energy

(48,370)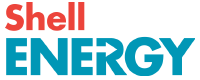 After the Petroleum behemoth Shell bought First Utility back in 2018, it was renamed to Shell Energy, and there are some great incentives on offer for switching to them. They offer 100% renewable energy and you get a discount of 3% on car fuel purchases.
They also ask users to supply their own readings so the bills can be more accurate. This prevents customers from being overcharged, which often happens when billings are estimated. Along with that, the company has also ventured into broadband and customers can now buy smart home products through them.
One of the low points of the company, however, is that it's not too great with customer service, and in surveys, it was ranked 29th out of 35 competing companies..
Bulb Energy

(68,001)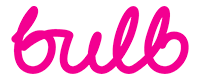 Known as one of UK's largest green energy suppliers, Bulb Energy gets all of its energy through renewable generators. They're also completely carbon neutral with every tariff using 100% green electricity and 10% green gas. They just have one plan to ensure customers are not confused among multiple choices. However, it's a variable plan, meaning the prices change according to the wholesale price. If wholesale prices go up, Bulb will charge you more, and vice versa. It's still a comparatively cheaper option on the market, however, especially when compared with one of the "Big Six" energy suppliers.
Bulb Energy also offers stellar customer service. They have an online portal through which customers can discuss their experience with the company and they also submit questions and share information. The site also has a helpline chat in place and a consistent phone service which continued to operate during the global pandemic.
It also has some customer-centric perks in place. For example, you can earn £50 of credit for every referral you make.
So, overall, Bulb are a pretty good option for green energy. They're almost 18% cheaper than some of the "Big Six" energy suppliers. They also have 100% carbon offset and no exit fees. However, the drawback remains that its prices vary. So, you do not have a fixed amount that you pay every year. Otherwise, it's a good green energy option.
Scottish Power

(21,597)

Iberdrola, a Spanish energy firm, owns Scottish Power, which comprises 10% of the energy market share in the UK. This means the energy supplier is responsible for providing energy to around 3 million homes. They are well-known because they make their own energy through renewable resources. So, for those opting for green energy, they are a favourable option.
However, lately in surveys, they aren't faring the best among the "Big Six" energy suppliers because of some poor customer reviews. Some of the complaints are regarding their billing system which has resulted in relatively lower customer approval scores.
British Gas

(55,664)

British Gas is also one of the largest energy supply companies in the UK. It's the biggest of the "Big Six" and has been around for more than 200 years, albeit through different names.
They have around 5 million customers and occupy 20% of the energy market share.
They offer various adjacent food and entertainment discounts to users. They also have a Hive remote heating service that is popular among users. However, despite being one of the leading energy suppliers, British Gas has started losing customers. At the beginning of 2019 alone, it lost around 100,000 customers to other energy suppliers. They also ranked low on a recent survey conducted by Which? Magazine.
Tonik Energy

(9,795)

Tonik Energy puts in a lot of effort towards reducing energy waste, which is why it attracts new customers by offering them something different. They offer some of the cheapest green tariffs on the market and has also incorporated a lot of energy saving technologies.
They also have a host of enticing deals for potential customers. For example, the first time the customer accumulates £1,000 of energy, the company offers 3% interest. Similarly, by making use of energy saving technology such as solar panels and electric vehicle charging points, customers can cut down on their costs and save money.
It has the option for both 100% carbon offset and 10% green gas. There is an exit fee in place and the suppliers also have an online membership portal that can facilitate customers, but overall, the customer service is a bit on the slow side. Other than that, though, it's a solid alternative for a cheap green energy supplier.
How to get the cheapest energy deal?
Choosing the right energy supplier is extremely important. Many people end up losing a lot of money because they hesitate when switching from their current supplier and they think it's a complicated process when it isn't. By switching energy suppliers, you can cut on your bills and find a deal that best suits your needs. This is especially beneficial in the winter months, during which energy bills skyrocket.
However, as you can see, there are so many different energy suppliers available on the market. How do you know which one offers the cheapest energy deal in your area? The answer is simple. Our experts at Bill-Switchers.com go through our wide database of hundreds of energy suppliers and choose the one that is best tailored to your needs.
All you really have to do is fill out a ten-second form and let us handle the rest. We set up everything for you, including contacting your old and new energy suppliers. You can also call us and book a consultation so we can guide you through the entire process. So, start now and bag up to 40% discounts on your current energy deals!